I've been wondering whether to join in with the Top Ten Tuesday tag for a while now, because, although it does seem like a lot of fun, I'm just not sure that I've read enough books to be able to take part in all of the prompts. Well, I've decided to bite the bullet and just do it anyway.
Top Ten Tuesday is a challenge hosted by That Artsy Reader Girl that's all about books! Each week, we are asked to list ten bookish recommendations that can be based on anything from fictional worlds and characters, to colours on book covers.
This Week's Prompt: 10 books with red, white and blue on their covers.
This is in honour of tomorrow's American Independence Day, but That Artsy Reader Girl has encouraged us to change these colours according to our country's flag. Well, funnily enough, my colours are also red, white and blue (I have always identified as living in the UK, rather than England – I'm not sure why).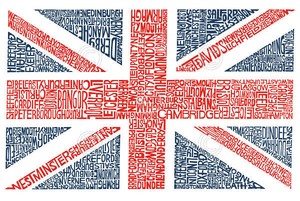 My 10 Books (taken from my TBR list on GoodReads)
#1 – The Pharmacist's Wife by Vanessa Tait.
This book is actually a part of my July 2018 reading challenge! A modern work set in the Victorian period, it sounds really interesting and is one that I have been looking forward to reading.
#2 – Bones to Ashes by Kathy Reichs.
I read a few YA books from Kathy Reichs when I was younger, and absolutely adored them. I recently rediscovered her when browsing through a second-hand bookshop and bought myself this gem.
#3 – Harry Potter and The Philosopher's Stone by J. K. Rowling.
I had to mention a few of the Harry Potter books here, especially since I have started my Harry Potter reread project, where I talk a little bit about each chapter of the series. I'm currently reading The Philosopher's Stone, and it seems to tie in with this colour theme quite nicely.
#4 – Harry Potter and the Order of the Phoenix by J. K. Rowling
Here's another Harry Potter book that ties in with this colour challenge! I mean, most of them do (especially considering the original covers), but this is one of my favourites from the series. It's when everything really begins to change, Harry's childhood being stripped away by the reality of his situation. It's beautiful, and it's red and blue (and yellow).
#5 – The Great Gatsby by F. Scott Fitzgerald.
This list couldn't be complete without a couple of classics. The Great Gatsby is just one of those books that I really feel as though I should read, especially as an English student. It's been on my TBR for a while now, so hopefully I'll make time for it soon.
#6 – Lord of the Flies by William Golding.
I might be stretching the colour theme here a little, but Lord of the Flies is another of those classics that I really want to read. I have definitely read a children's version, and may even have read the full book when I was younger, but, if I did, I can't really remember it. This is certainly a book that I would love to revisit.
#7 – Eragon by Christopher Paolini.
Here's another book that's been on my TBR list for a little while now. Regardless of its somewhat negative reception, I have always adored the Eragon film and simply love the idea of getting to read the book.
#8 – The Lovely Bones by Alice Sebold.
I really seem to be losing the colour theme here, but The Lovely Bones is another one that I want to read, just because of how much I loved the film. I don't usually watch a film before I have read the book, but Eragon and The Lovely Bones are two of the rare exceptions (along with the entire The Lord of the Rings trilogy).
#9 – IT by Stephen King.
Those last two books were rather blue, so these last two should probably be red. I recently read Stephen King's The Shining and it quickly became one of my favourite books of all time. I am now pretty keen to read some more of his books, IT being right at the top of my list.
#10 – Pet Sematary by Stephen King.
This is another King novel that I am desperate to lay my hands on. From what I have heard from fellow bloggers, this is one of the best ones, and I honestly trust their judgement.
Well, that's it! Thanks for stopping by to read my first ever Top Ten Tuesday post! By this time next week, I should have another book list posted.